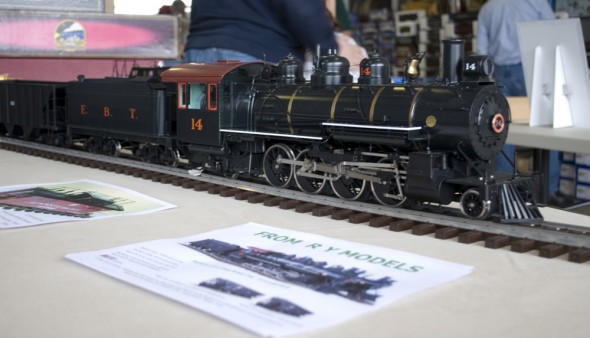 Rich Yoder and John Dunn put on another O Scale Show in Strasburg on April 9, 2011. One of "My Favoriates" at the show was the EBT Fn3 Mikado from RY Models on display at the show. Everytime I see one of these locomotives I think about selling all the O scale and modeling the EBT with a pair of these models. I have to stay away from them. The light was showing off the nice Green of the locomotive as compaired to the Black on the hopper car.
It was a nice show, and well attended for an Eastern show. Turned out to be a nice day to catch up with some old friends. It always amazes me how long it takes to walk around this show even though it's not as big as a mid-west show. There is someone to catch-up on the news with every few feet.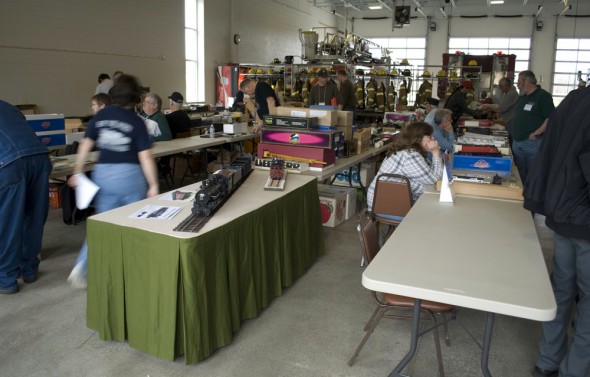 Here is a view of the second room as the show was winding down.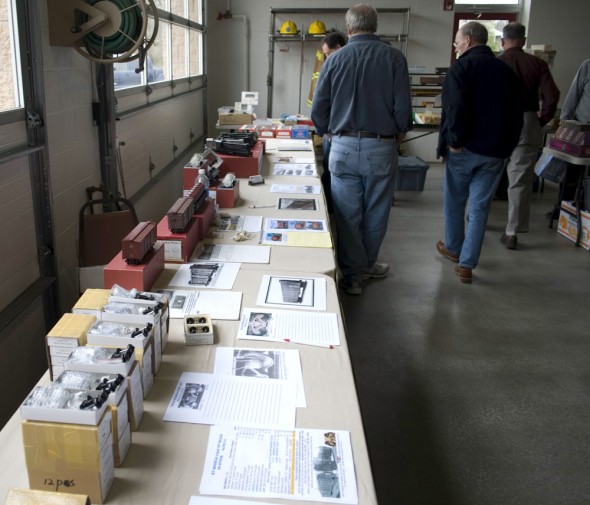 RY Models display of O scale trucks and other currently available models.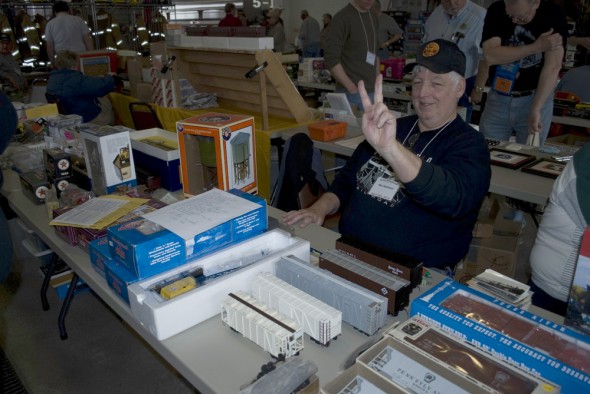 Mac (Michael Macewan) proto48'er and former president of Cherry Valley Model Railroad Club behind a table and not wanting to be photographed.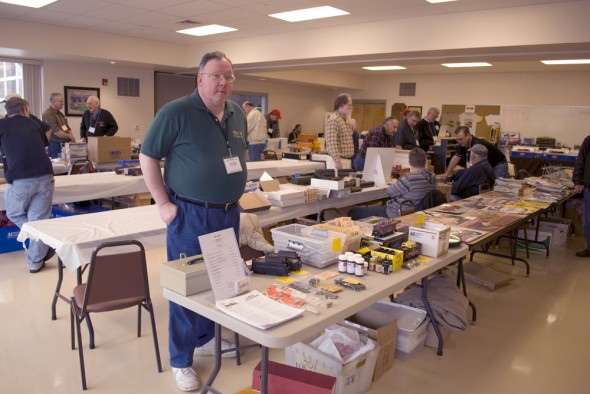 Michael Rahilly behind his table. He was nice enough again to give me some space on his table to move some extra things. And he didn't complain when I stepped away from the table and didn't seem to came back for a long time.
More of the folks enjoying the show. In all farness to John and Rich, I took these photos as the show was winding down. Some of the dealers had already made for the exit, that's why there were a couple of empty tables in the photos. They did have dealers on them earlier but the crowd was to heavey to really see the room.
As I said it was a nice day to catch-up with some old friends, pick up some materials for some projects, and just enjoy the company of others that enjoy the hobby.