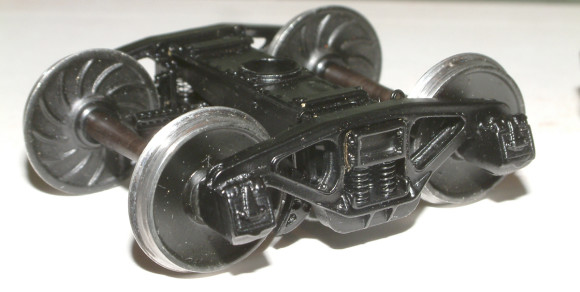 I heard from Rich Yoder today, of RY Models. He has just received a second batch of the Proto48 PRR 2D-F8 50 ton planked trucks. They are in stock again and available on his website at $48 per pair.
I picked up some of these trucks the first time he imported them. They sold out fast.
I've only seen this production in the photos he sent me today. They arrive with treads polished, trucks blackened ready to install.
I look forward to seeing them in person in a couple of weeks in Chicago.