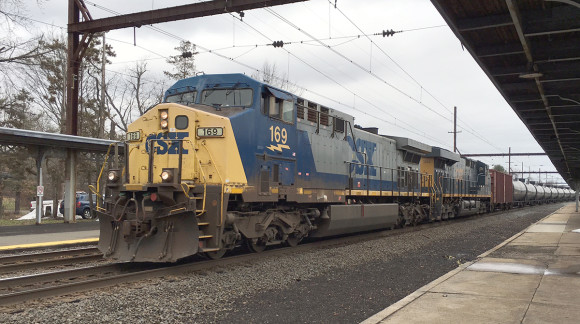 Not much new going on.
Here is a shot from yesterday at one of my favorite lunchtime spots, the West Trenton station. This was the second freight to pass while I was there during my lunch-hour, the first was a North-bound train with a bunch of UPS trailers on it. There was one more South-bound train passing before I left. I'm not that into the modern look but they are still trains.
Not much has happened with the layout recently. The good news was I have been going into the basement 4 or 5 time a week since last Summer… just not to work on the layout. As I said to my brother this past week, I moved my film processor into the basement last Summer and have been processing a ton of film since.
I hope to have some new stuff to talk about soon as I have a couple of projects lined up after the processing gets caught up.