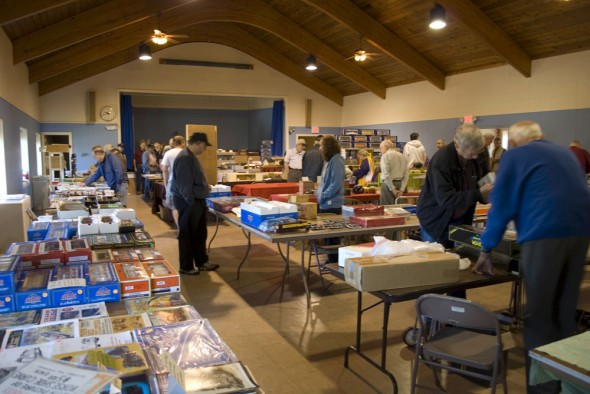 Well I decided to take a little ride today, to visit the Southern New England Model Railroad Club layout and attend their O scale Show located in Gardner Massachusetts. From my home in South Jersey Google Maps said it was a 5.5 hour drive so I wanted to get an early start. The wife and I got into the car around 4:30 am. We arrived at the show a little before 10:00 am.
The show was not as big as some of the other O scale shows I've attended, but it also wasn't as small as some of the shows in the past. There was a different selection of dealers at the show which was a refreshing change of pace.
After walking around the show, I headed down to the basement of the auditorium to see the club layout. I didn't see a track plan posted anywhere so I could not tell exactly how far along they are. But what they had built was working nicely.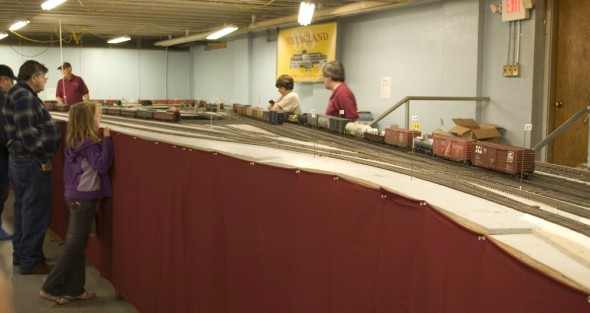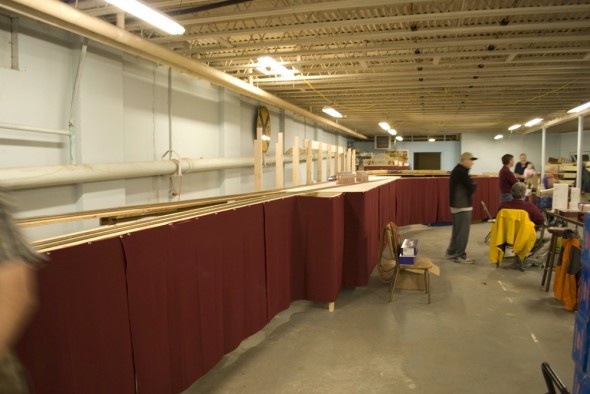 One of the highlights for me at the show was getting to see Bob Jones' display. He had a Car Works Baldwin Vo-1000 inching back and forth on his test track. It had a High Sierra reduction gear tower installed along with a low current draw motor and an HO DCC sound system. The DCC did slow down some of the running speed but most of the work was being done by the High Sierra reduction gear-tower.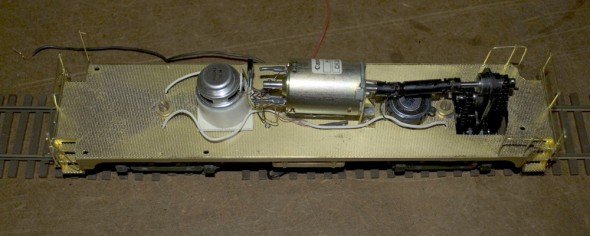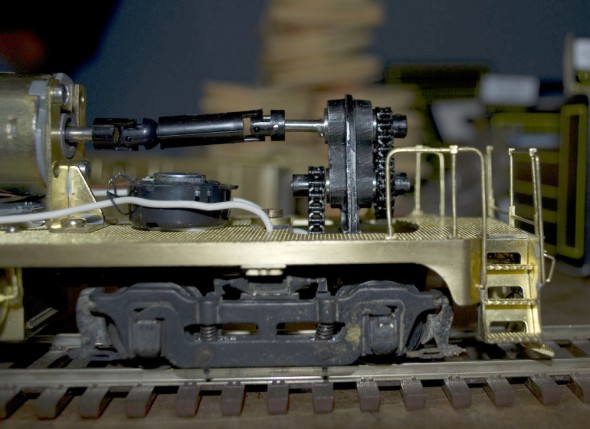 Unfortunately it is another example of by the time you see a product installed and working, they are no longer produced. I know after seeing it work, if they were still in production, they would be install in all my switchers with the Weaver drives.
After a pleasant hour or so in the show and the club, it was time to head back and enjoy the rest of the day with the wife.