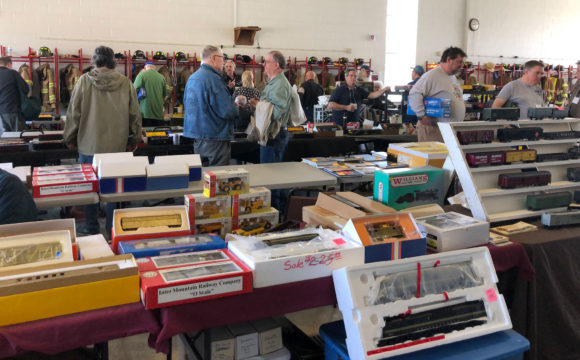 Today was the Spring Strasburg O Scale Show. Rich Yoder and John Dunn put on another fine show.
Most of my purchases were made prior to the show and I just picking them up at the show. The one big find was two pair of RYM Proto48 PRR trucks for $25 each.
There was a far amount of nice models for the Reading Modeler. I saw a Weaver Crusader locomotives and one set of cars. There was a Weaver G1 on a table. And I saw a pair of Reading T-1's on different tables. One was an Overland import and the other was an assembled Wolfer model.
Lots of other things to look at also and some very good prices.  It was a nice show and I had many great conversations with different modelers throughout the show.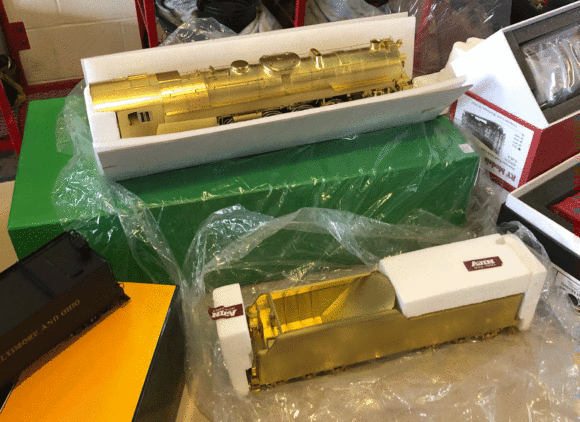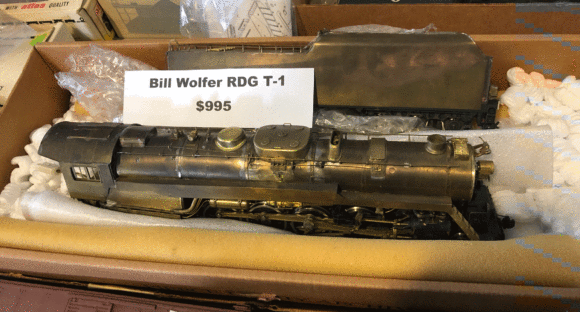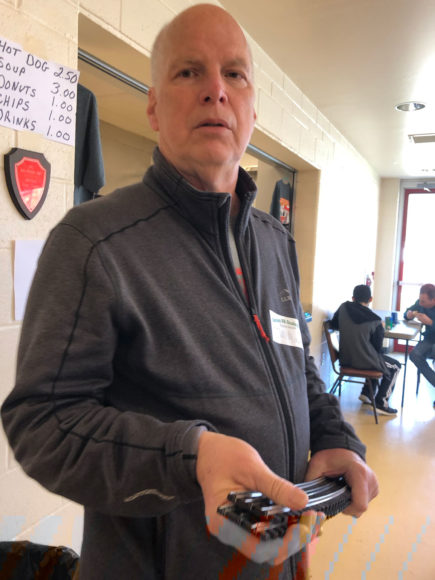 Jim Mucka was holding some track with too many rails on it.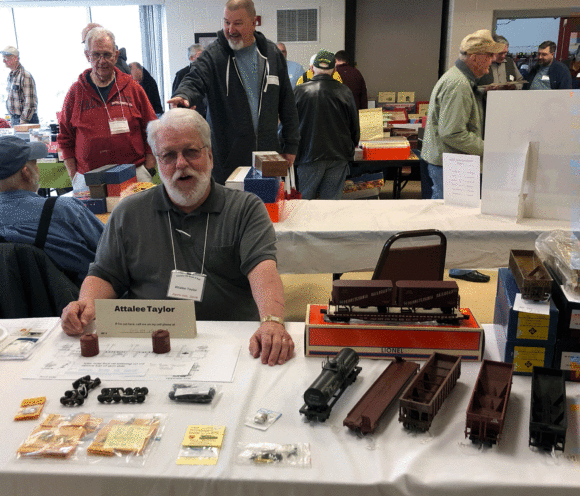 Attalee Taylor seemed to have recovered from his encounter with the pickle car in Chicago.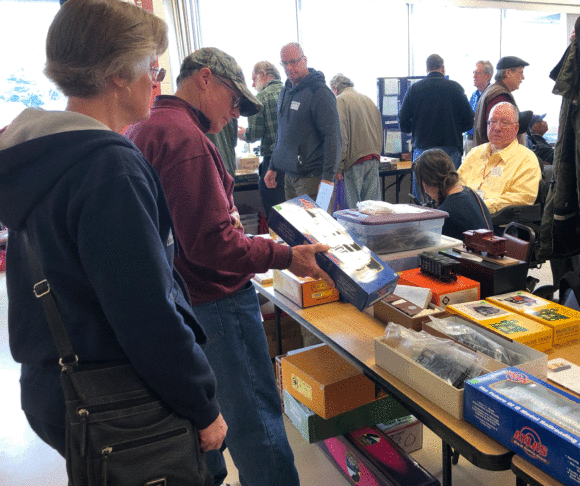 It was good to see Michael Rahilly (yellow shirt) at his regular table at the show.