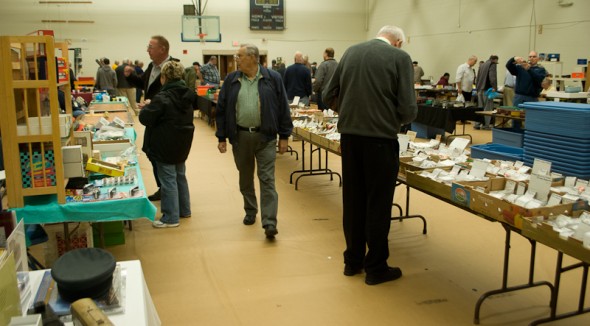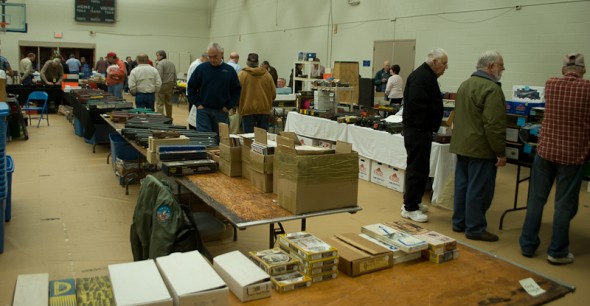 The Cleveland O Scale Show came right on the heals of Huricane Sandy, which was felt from New Jersey all the way to Chicago. Lots of people were talking about the storm. Surprising to hear how many were without power in the other states it hit. A number of people I expected to see at the show were not there because they were cleaning up after the storm.
For those that did go to the show, there were a lot of people selling off collections of built cars, plus a number of folks selling their own extra models. There did not seem to be many dealers with new or current stock on their tables, maybe three or four dealers. That's not to say that there wasn't plenty of models at good prices.
There was one new manufacturer at the show, OscaleTurnouts, Inc.™ had a display of their new O scale turnout offerings. They are built up using PC boards to keep the rails in gauge and Right-O-Way castings to make them look great. One feature I really liked, they worked out how far to extend the rail at the end of the diverging routes so that two turnout laid together will be spaced correctly for a 4 inch centerline single cross over. It said to me they have done more then just built a jig to build the turnouts in, they have designed a though out product.